The best lochs to visit in Scotland for beautiful views, wild swimming and highland hospitality
The best lochs to visit in Scotland according to Woman&Home's Fiona McKim, who hails from the Scottish capital Edinburgh and explored lochs across the country to find the dreamiest getaways in the great outdoors...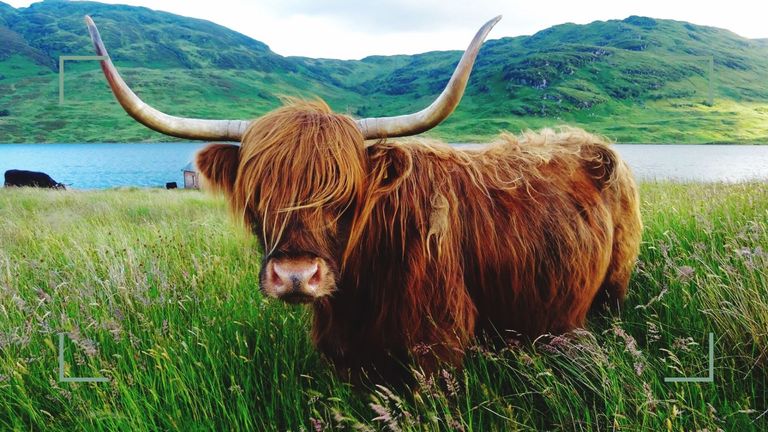 (Image credit: Getty images)
Finding the best lochs to visit in Scotland is a bit like looking for something nice to drink in Bordeaux - you're spoilt for choice. Scotland's vast network of freshwater lakes numbers over 30,000, ranging from small pools to the world-famous, astoundingly vast (and possibly monster-inhabited) Loch Ness.
Not only are Scottish lochs in plentiful supply, they are also spread right across the country, with the highest concentrations found on the rugged West Coast and throughout the highlands.
Scotland is one of the best places to visit for walking, wild swimming, birdwatching, or for anyone looking for true nature holidays in the UK. And while its fair to say that Scotland doesn't always enjoy the most reliable of climates, that famously unpredictable weather does create the conditions for lush, spectacular scenery that's well worth packing your waterproofs for.
Naturally, whittling down 30,000 to a neat top five best lochs to visit in Scotland would be about as manageable as getting a clear photo of the Loch Ness Monster, so we concentrated this list from the southernmost boundary of the highlands upwards. This sprawling, picturesque region contains a cluster of some of the most beautiful, well-known lochs - as well as a few of the bonniest hidden gems - the country has to offer and are near to some of the best beaches in Scotland to boot.
The best lochs to visit in Scotland in 2022
1. Loch ness
There are big lochs and then there are 'you could fit the world's population three times over into it' lochs. Well actually there's only one that fits the latter description and that's Loch Ness. This famous freshwater spectacular is over 36km long and 277 meters deep, which gives you some idea why rumors of a friendly monster roaming its depths persist in local - and global - folklore. The truth is, nobody really knows what's down there. Jaw-dropping size and 'Nessie spotting aside, there's plenty to recommend Loch Ness - and it's best seen by boat, from scenic river cruises to less-placid RIB adventures. Keep your eyes on the Loch's steep and pleasingly untouched banks to spot mountain goats, red deer, and the occasional bird of prey.
Don't leave without: Stopping off in Fort Augustus. This pretty lochside town makes a pleasant place to park up before you take to the water, with historic Urquhart Castle, traditional tearooms, and a canal running right through its center. Sup an Isle of Harris Gin in the Lock Inn's garden overlooking a series of five consecutive canal locks, which make excellent (if schadenfreude-laden) viewing should you catch any canal boaters having to work their way through them all.
Where to stay: A 12-minute drive from Fort Augustus you'll find Rokeby Manor (opens in new tab), an almost gingerbread-like Victorian Manor house, set in pretty gardens just off the A87. This location is simultaneously idyllic and extremely easy to find if your sat-nav is playing up (not to be underestimated this far North) Rooms are nature-inspired with a feminine feel - think hand-painted floral wallpaper and addictively cozy working fireplaces, which you must pull yourself away from to eat at Emily's Byre. The former cowshed is now a cool, wood-paneled restaurant that, thanks to the hotel's Indian ownership, serves the most authentic Indian cuisine you'll find for many, many miles. Try the moreish dahi chat puffs filled with chutney and crunchy spiced chickpeas, or the signature butter chicken - a masterclass in nuanced spicing.
2. Loch lochy
This is one of the best lochs to visit in Scotland for its name alone - a real 'say what you see' situation. As well as pleasing alliteration, Loch Lochy has plenty going for it, not least a stunning Fjord-like appearance thanks to its long, elegant shape nestled between steep, densely-forested hills on either side. This loch also benefits from a highly des-res smack bang within The Great Glen, in striking distance of many of the highlands' big hitters and a popular wild camping in Scotland spot. Stop off at nearby Spean Bridge Mill to stock up on whisky and cashmere, or take a gondola up the famous Nevis Range (opens in new tab) to enjoy panoramic views and goggle at mountain bikers bumping their way down the steep mountain slopes.
Don't leave without: Taking a dip (if you dare!) The benefits of wild swimming are well known these days, and we can't think of a better place to count to three and take the plunge into fresh - and yes, ok pretty chilly - waters than here. You'll find a small jetty on the lochside beach by the Whispering Pine Lodge (smartened up by the hotel, but very much open to all) Your nearest and dearest can wait on the pebbles with a Dryrobe and a flask of hot toddy. Not convinced? Wetsuit-clad watersports from kayaking to paddleboarding are also an option, via Great Glen Watersports (opens in new tab).
Where to stay: As lochside locations go, The Whispering Pine Lodge (opens in new tab) is pretty unbeatable. This former hunting lodge teeters on the edge of Lochy, with completely uninterrupted views from many rooms in the main house, as well as newly-opened cabins for families and larger groups. Bedrooms are packed with Celtic character, with cozy tartans on huge antique beds and local art. One of the best spa hotels in Scotland, the spa's signature massage includes stretching and a pleasingly firm touch to melt away aches, (although a dram of single malt in the Burns Bar works pretty well too). Food-wise, nibble a margarita from the house pizza oven on the deck overlooking Lochy. Or dress up and hit the fancy Lochside Brasserie to sample fresh garlic paprika prawns and lobster thermidor. Come for the location, stay for the crustaceans.
3. Loch Lomond
A loch so popular that Scottish weddings aren't really over until everyone has held hands and swayed to a song in its honor (Loch Lomond by Runrig if you're curious) Lomond is also a favorite of dulcet-toned Desert Island Discs legend Kirsty Young, who along with her husband - Nick Jones of Soho House Group fame - bought one of the 22 UK islands that pepper its bonny banks as their own desert island idyll. Salubrious landlords aside, this 71km whopper is the most southerly entry on our list, straddling the boundary between the lowlands and highlands. It's also under an hour by car from Scotland's hip, spirited second city, Glasgow, making it one of the best lochs to visit in Scotland if you fancy combining a raucous city break with a fresh-air retreat and a road trip to rival the North Coast 500.
Don't leave without: Getting active. Considering it's got the surface area of a large town, it's no surprise that Loch Lomond offers exceptional bang for your buck, activity-wise. Walking trails run from relaxed hour-long strolls to I-hope-you-packed-blister-plasters 50km hikes that take several days, so pack your best hiking boots. Loch Lomond Water Ski Club (opens in new tab) on the southern shore offers sessions for the experienced and lessons for the rest of us. Or, stay on terra firma and get up close with majestic golden eagles and owls at the Lomond Bird of Prey Center (opens in new tab).
Where to stay: Cameron House (opens in new tab), on the Loch's shore is practically a holiday destination of its own. There are 140 bedrooms - including 14 plush suites in the 'Auld House' named after Lomond's islands - plus self-catering lodges for larger groups. There's also a luxury spa, cinema, not one but two golf courses, and more dining options than you'd know what to do with. With this much going on you'd be forgiven for forgetting that one of the best lochs to visit in Scotland is right on your doorstep. Don't worry - the concierge team can book a private cruise to remind you.
4. Loch Cluanie
Natural beauty comes in many forms. Sure, you've got your classic, clear and sparkling lochs surrounded by verdant green hills and abundant growth, but Loch Cluanie has a visual appeal that's all its own. A vast expanse of peaty depths surrounded by stark heather-strewn hills, Cluanie has otherworldly drama in abundance. Imagine what a loch might look like on the moon and you'd be close. And while you may not be tempted to go for a dip, this area is known for having some of the best hillwalking for miles around. Thanks to its low-lying foliage you can expect, clear views that go on and on, no matter how modest your ascent.
Don't leave without: Taking a hike, of course. Some of the area's top walking trails set off from the banks of Cluanie, but waterproof hiking boots are recommended. If you're looking to 'bag' one of Scotland's famed Munros (that's a hill over 3,000 feet) there are five trails leading you Munro-wards from the loch's north-east side alone. Shorter walks for less intrepid types are also plentiful, and however far you're trekking, fuel up at the Landour Bakehouse (opens in new tab) before you set off. This sweet little Bothy-turned-bakery offers hearty sandwiches, cakes, and the tastiest, flakiest, freshly-baked buttery croissants.
Where to stay: The Cluanie Inn (opens in new tab) sits just off the road to the Isle of Skye, slap bang in the middle of nowhere. And that's exactly how the Munro-baggers and highland adventurers who visit like it. This coaching house has offered walkers a place to rest their heads for over a century, albeit formerly without the benefit of hot running water or much in the way of hospitality. These days, it's comfortable and cozy with a capital C. It retains a certain quirky character but also offers huge antique wood beds, panoramic mountain views, and, in some rooms, jacuzzi baths to soothe weary bones. Meals in the pub kitchen are hearty, poshed-up classics such as fish & chips, where fish actually means lightly battered chunks of sole, cod, prawns, and squid. Or try the Bombay cheese toastie with addictive chutney potatoes, best served with a pint of Glen Spean Highbridge IPA.
5. Loch Shiel
Hold onto your sorting hats, Harry Potter fans, yes that is indeed the famous Glenfinnan Viaduct of 'journey to Hogwarts' fame, snaking around Loch Shiel. For some, we need say no more, but even if steam trains and boy wizards aren't really your thing, Loch Shiel is one of the best lochs to visit in Scotland for pure, unadulterated nature. The banks surrounding Shiel are so packed with wildlife - namely black-throated divers, kestrels, and eagles - that they've been designated a Special Protection Area. Plus, these hills offer pleasingly uncrowded walking routes, as they're just shy of the 3,000-foot mark that would attract the Munro-bagging crowd.
Don't leave without: Viewing the loch from a classic - and yes very Hogwartsian - steam train journey. West Coast Railways Jacobite (opens in new tab) offers trips from Fort William to the fishing village of Mallaig, via the famous 21-arch viaduct. As well as Loch Shiel you can spot Loch Morar, the mighty Ben Nevis mountain, and if you get lucky with a clear day, the Western Isles of Rum, Eigg, and Skye. If you're more of a history than literary type, the Glenfinnan Monument commemorates the Jacobite uprising of 1745 from a beautiful vantage point over the loch's North shore.
Where to stay: If you really want to get back to nature, Linnhe Lochside Holidays (opens in new tab) offer peaceful camping spots, pitches for touring RVs if you're motorhoming in Scotland and self-catering chalets for those who like their creature comforts. Stay in the Annat Lochside Lodge and you can spot the Jacobite train from your balcony, as well as otters and seals if you get lucky. The site's picturesque location is on the banks of diminutive loch Eil, a 15-minute drive from Glenfinnan, and has a focus on sustainability, with wildlife-friendly planting, composting waste, and bird boxes aplenty.
How to get to the Highland's best lochs
All of the lochs on this list are best accessed by car. If you are traveling from elsewhere in the UK or overseas, the closest rail and air links are:
By Train: Fort William rail station has services from Glasgow, while Inverness station has cross-country rail links to Glasgow, Edinburgh, Newcastle, York, and London, including the Caledonian Sleeper train.
By plane: Inverness Airport offers a limited schedule of domestic and European flights, or fly into Glasgow International Airport and continue your journey by car or rail.
As woman&home's Beauty Channel Editor, Fiona Mckim has tried more products than she's had hot dinners and nothing makes her happier than raving about brilliant finds on womanandhome.com or her instagram grid (@fionamckim if you like hair experiments and cute shih-tzus). Fiona joined woman&home as Assistant Beauty Editor in 2013 under industry legend Jo GB, who taught her everything she needed to know (learn about ingredients and employ extreme cynicism). She has since covered every corner of the industry, from interviewing dermatologists and celebrities to reporting backstage at Fashion Week and judging the w&h Beauty Awards.